Upcoming events
Latest updates from the brigade
May 20th, 2022

Last year, several OpenOakland members kicked off a discovery phase for a potential service delivery program to serve local nonprofits. We were looking for ways to reduce project overhead while centering the specific needs of local community groups. Inspired by BetaNYC's Research and Data Assistance Request (RADAR) initiative, we wondered if something similar might work here in Oakland. Despite wrapping up our discovery phase early due to pandemic life, we wanted to capture our initial learnings...
Continue reading...
May 17th, 2022

As of May 17, membership unanimously voted yes to empower the Steering Committee to enter Lean Ops mode and focus on restructuring the brigade for greater inclusiveness. Our Lean Ops (lean operations) mode is intended to strip operational tasks down to the very barebones needed to accomplish two core goals...
Continue reading...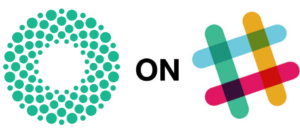 Join us in Slack
OpenOakland members primarily use Slack for connecting and communicating. By joining our Slack space, you agree to our Code of Conduct (upshot: be cool to each other and don't spam).
---