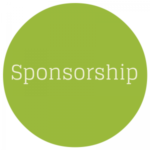 OpenOakland's 5th CityCamp is scheduled for March 25th.  The City has once again generously donated City Hall as our venue and the Kapor Center for Social Impact has made a contribution towards our expenses.
This year's theme is "Your City, Your Voice!".  It is a rallying cry to focus on our challenges and the difference we can make in our local municipalities, especially in the context of the national election.  Motivated by national circumstances, OpenOakland is making a concerted effort to attract more diverse participants to better reflect Oakland's demographics. We recruited a planning team that is majority people of color.  As in previous years, we shall employ "Open Space Technology" during our sessions to facilitate purpose driven self organization and distributed power amongst group members during our sessions.
CityCamp is an unstructured conference where municipal employees, civic leaders, technology folks, software developers, journalists, and engaged residents can meet and discuss the intersections of technology and local government – how innovative technology and data uses can improve civic engagement, increase efficiency and transparency, connect residents, and incubate the technology community in our city.  These unconferences are not heavily structured up front; the agenda is completed in detail on the day based upon topics the attendees themselves suggest. As in previous years, we expect to draw close to 300 attendees.
This day presents a unique opportunity for residents, neighbors, residents, young people, students, community leaders, local government officials, municipal employees, artists, developers, designers, journalists and hackers to meet, share, learn, and find new avenues for collaboration and growth.
We are inviting you to join OpenOakland and Oakland's community of civically engaged technologists, designers, entrepreneurs, and innovators, along with government staff and leaders, as we re-imagine how collaboration and technology can help shape, grow, and sustain a healthy future for our City.
We would love for you to be a formal part of this year's CityCamp.  As a sponsor of this free event we offer several levels of support and recognition.
Silver Sponsors: $250
Featured logo on our event website

Social shout-outs and mentions on the day

Covers coffee and beverages or the post-event happy hour
Gold Sponsors: $500
Prominently featured logo on our event website

Multiple social shout-outs and mentions on the day

Covers Breakfast and all supplies for recording the sessions and facilitation support
Platinum Sponsors: $1,500
Prominently featured logo on our event website

Multiple social shout-outs and mentions on the day

Covers lunch, very important!

A 5 minute spot to pitch your organization and your role in Oakland
We hope you will consider supporting and move OpenOakland's work forward to realize truly open, engaged government and community powered innovation in Oakland.
We are accepting individual and sponsors' donations via our OpenOakland CityCamp Eventbrite page. Once there, click Register and enter your donation amount on the Civic Supporter line.
If you would like to process a check payment OR are a non-profit organization wishing to make a tax exempt donation, or have any questions whatsoever, Email Neil using our Contact Form or director @ openoakland.org.